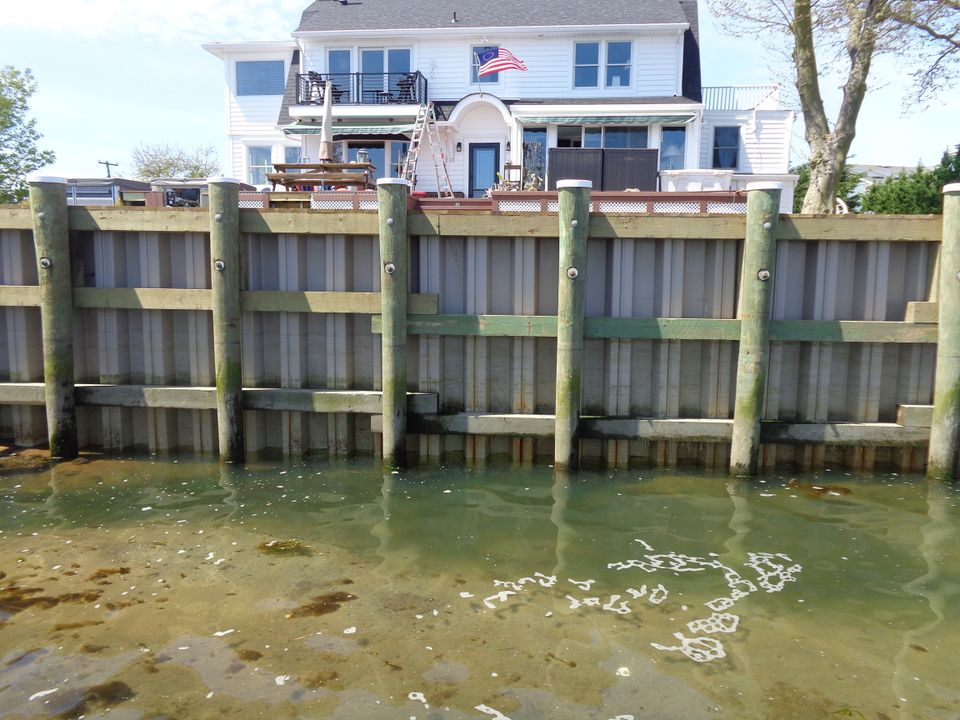 Bulkheads
We custom-design your bulkhead based upon your requirements and the needs of the installation site. We can also obtain the proper permits for you!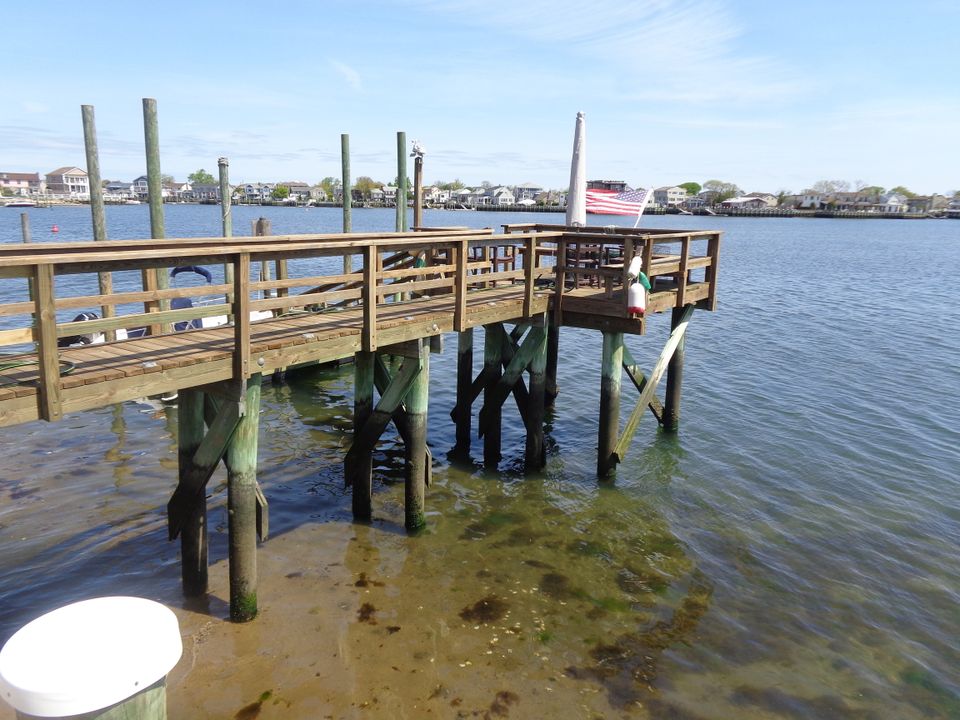 Piers
Most piers we build are between 30 and 50 feet in length. They are constructed with 12' poles, similiar to bulkhead construction, with X bracing materials between the poles. It is important that common treated lumber should be avoided because the treatment is insufficient to prevent worms from eating through. Wood must be treated to 2.5 lbs of CCA worm protection. Our specialty is repairing storm damaged docks and piers and to protect them.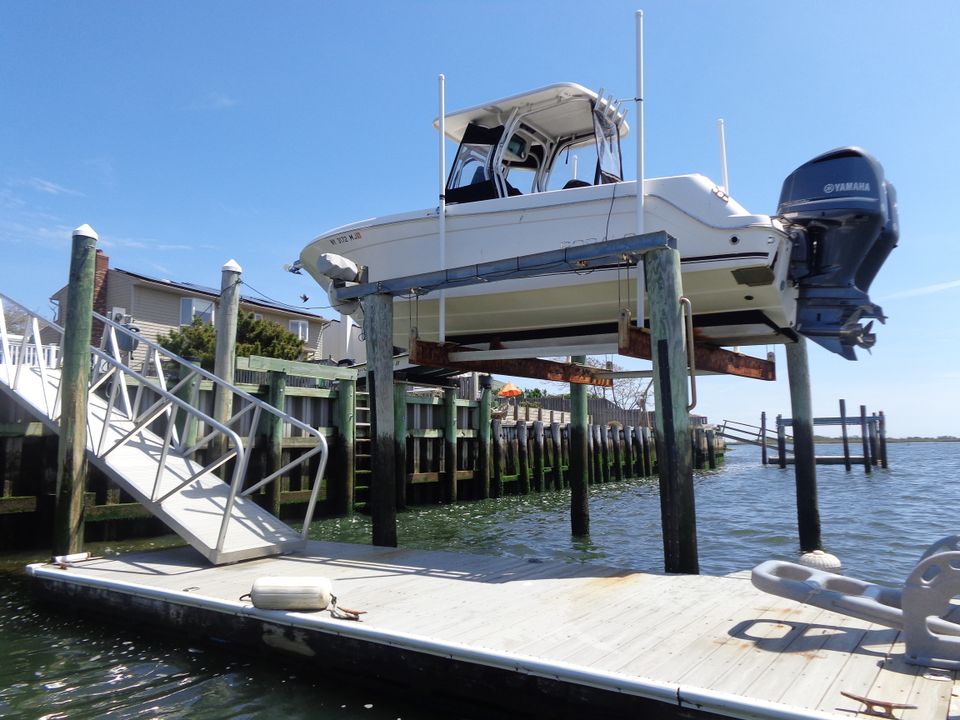 Boat Lifts
We install boat lifts which are available from a number of manufacturers as per your unique needs.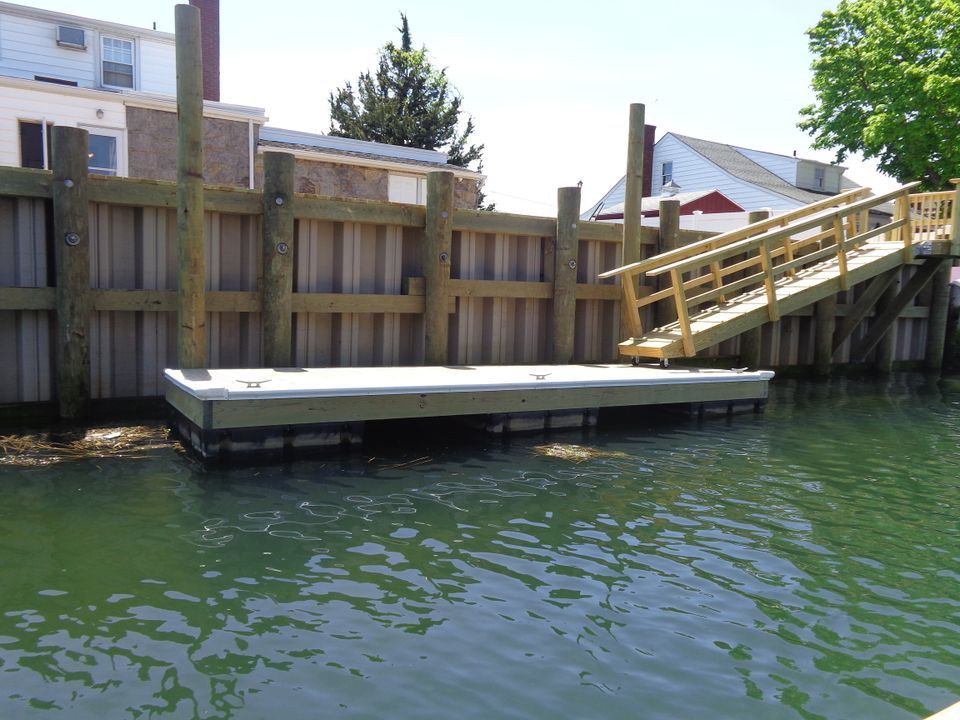 Floats
Floating docks can be built to any configuration that your permit allows. To protect the structure from worm damage, we strongly advise that any materials that are submerged in the water be plastic. Tops of docks can be wood or plastic composite material. Sometimes your existing docks can be re-worked.
Dredging
We dredge lagoons, marinas or along a bulkhead or dock so we can handle your project.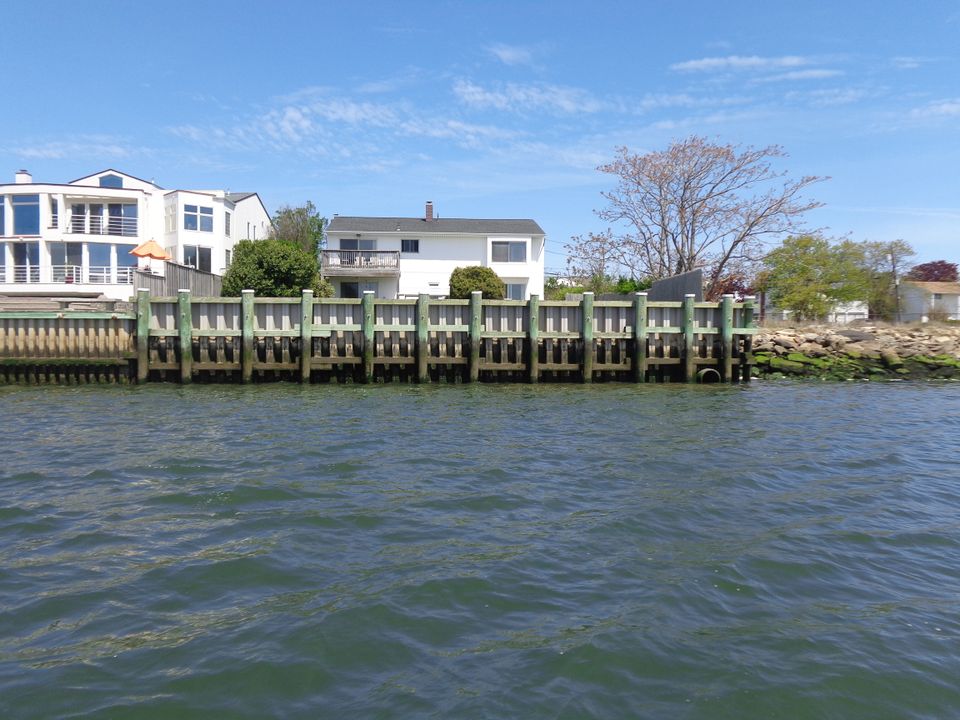 Helical Screw Piles
We specialize in helical screw piles, to support anything ranging from a dock to a waterfront house. Helicle Screw Anchors are used where there is non-cohesive soil which could collapse, and below water table installations.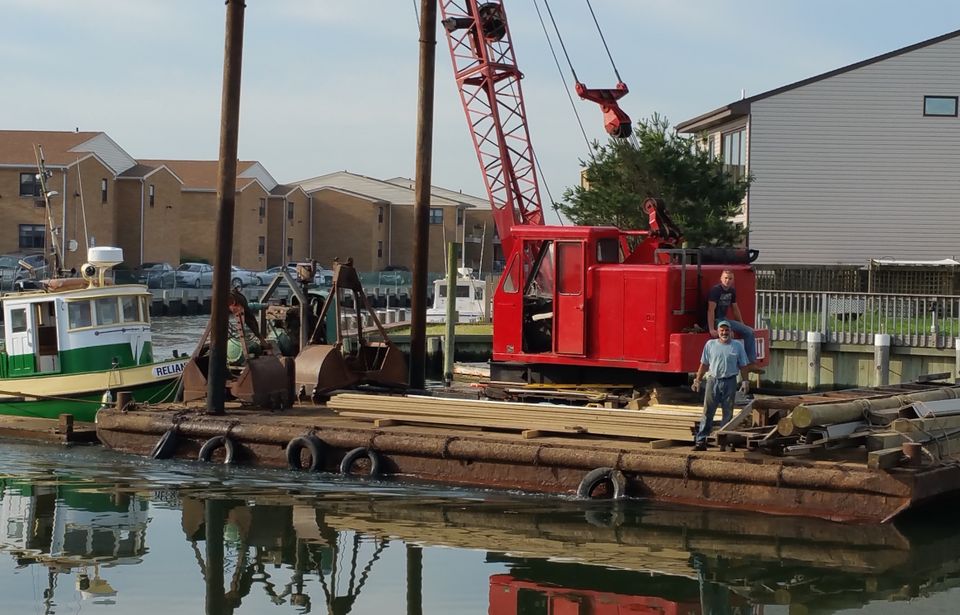 Challenging Sites
We recognize that everyone's waterfront property is different, and that there might be some challenging aspects of yours for us to contend with. Perhaps your waterfront property has a pool, or a structure built near the water's edge, or a sprinkler system and an established lawn. Maybe you have some mature landscaping that you do not wish to disturb...or even a commercial property with a black top parking lot, on which you want to avoid major surface disturbance. Rest assured, because you can still have a high quality, sturdy seawall without the major excavation required for conventional dead log installations. By using Helical Screw Anchors we can secure your bulkhead while getting into remote or limited-access areas.

Helical Screw Anchors can also be used where there is non-cohesive soil which could collapse, and below water table installations. During the bulkhead construction process, it is possible for us to elevate your yard if necessary. If your permit will allow, we can also build out in front of an existing bulkhead without its removal, resulting in minimum disturbance to your property.

These are all individual situations which must be assessed with an on-site, one-on-one basis. We are happy to come out and visit your property, discuss your concerns, and give you an estimate.